Call routing a Word Dial Number
---
The most simple forwarding would make all calls to your new Word Dial Vanity Number ring to
a single phone like your business land line or a cell phone. Some businesses may need to customize
how their calls are forwarded based on time of day, who is calling, or where the call originated.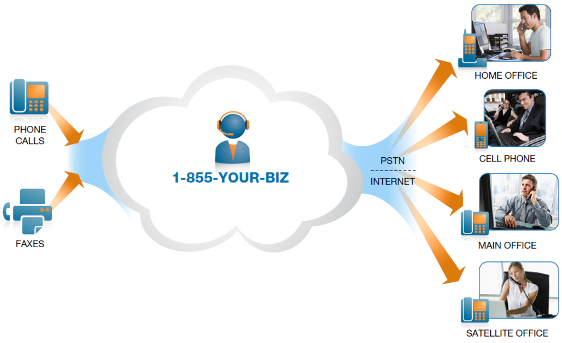 How it works

Types of Call Forwarding

Set a schedule to automatically forward your calls based on any of the following:
Time of Day Forwarding
• State from which the call originated
• Time of day
• Day of the week
• Area code
• Area code + Prefix
• Specific 10 digit phone number
Have your calls forwarded to specified destinations based on teh time of day. Stay in contact with your customers wven when you are away from the office or in a different time zone.
Geographic Forwarding

Calls can be sent to a specific phone number, directly to voice mail, or simply blocked.
Automatically direct your calls to the correct agent or office based on the state or area code from which the call originated.