Word Dial Numbers Discount
---
Word Dial Numbers offers discounts on top of our already lowest prices in the industry. You have the opportunity to save in one of two ways.
If the number you chose is under our shared use area code (AC) pricing model you can save by investing in more than one market area.
Take 2 market areas and save 10%
Take 3 market areas and save 20%
Take 4 market areas and save 30%
Take 5 market areas and save 40%
Take 7+ area codes - Contact Us
If you would like to take an extra 10% off the cost of your number just pay annually. The annual payment discount will be received together with any other applicable discount. You will be billed monthly for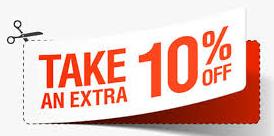 the per minute usage of inbound calls.
Be sure to visit our cost examples page.
See our return on investment (ROI) scenario page.
Choose a great Word Dial Numbers.