Vanity Return on Investment (ROI) Calculator
---
ROI Calculator
PRESENT SALES ACTIVITY
WITHOUT 800WordDial
Each Sale Value:
Monthly Calls:
Call Conversion %:
MONTHLY INCREASE
WITH 800WordDial
Call Increase %:
Monthly Cost:
RETURN ON INVESTMENT (ROI)
WITH 800WordDial
Are you unsure what a toll free vanity number would do for the growth of your business. It doesn't matter if you are a one person landscaping business or a Fortune 500 company, your will benefit because vanity numbers can be used across all channels of advertising and communication. Companies that use vanity numbers in their advertising and marketing materials increase response on average by 25-30%.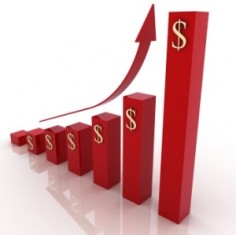 Our easy to use VanityROI™ calculator will provide a solid idea of what to expect when investing in a great number for your business. The calculator is self explanatory but if you need help, give us a call at 800-WORD-DIAL.
We will provide a vanity number return on investment example using 844-GULFCOAST (nationwide license) for a pest control business at $99 monthly pre-discount. Current sales assumption places a value of each pest control sale at $200 and you receive 100 calls per month and you normally convert 20% of all your calls. Future sales assumption places an increase of 30% more calls with a custom Word Dial Vanity Number at $99 per month. ROI would be 30 more calls or $1,200 additional sales per month (65% ROI).